Victor Stokmans
w: www.stokmans.com
e: victor@stokmans.com
p: +31 443 553 553
a: Vekenoord 49, 4824LN, Breda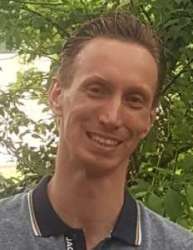 Senior Purchaser
Nov 2014 - present
Sneep Industries, Strijen
Operational purchase of raw metal for machining and construction, piping, instrumentation, commercial products, general and technical services, PPE and subcontracting for machine building, piping, construction and machining. Responsible for vendor management, stocklevels, monitor and improve logistical processes.
Planner/Business process improvement
Dec 2012 - Nov 2014
Sneep Industries, Strijen
Newly created function within Sneep Industries to improve business processes by creating a capacity and production planning, and improving logistical processes through the entire supply chain. Results include a fully functional planning which provides extensive data on production capacity and production planning with new reports in the ERP system to provide data to production and management. Furthermore I have improved several key processes within the supply chain such as goods reception, workflow within the ERP system, and expedite of purchase orders.
Senior Purchaser
June 2011 - May 2012
Smit Ovens, Son
Responsible for the daily management of the purchase department (3 FTE) and improvement of the purchase process within a project oriented business. Results achieved are among others a direct costreduction in purchase due to vendormanagement, implementation of VMI solutions to increase production efficiency and the design and implementation of a calculation tool for steel constructions.
Manager Purchase & Supply Chain
October 2010 - May 2011
Tata Steel Namascor, Moerdijk
Purchase of coils at steel mills in Western Europa and managing the logistical process of delivery of coils by truck, train and vessel.
Technical commercial purchaser
February 2007 - September 2010
IHC Lagersmit, Alblasserdam
Purchasing of products, materials and services within Europe with the aim to improve the competitive position of IHC Merwede in the long run. Daily work included developing a medium-long term procurement plan, attended staff meetings and was responsible for a purchase team of 5 FTE. Results include a supplier based more suited for the short and long term needs of the company (both commercial and technical), initiating new contracts and renewing existing contracts, Het inkopen van een specifiek producten- en dienstenpakket in binnen- en buitenland op een dusdanige wijze, dat de concurrentiepositie van IHC Merwede op langere termijn wordt versterkt. Concreet betekent dit opstellen en implementeren van het inkoopbeleid en –plan, deelname aan stafvergaderingen en het aansturen van het inkoopteam van 5 personen. Tot de behaalde resultaten behoren onder andere het succesvol binnenhalen van nieuwe leveranciers welke zowel op technisch als op commercieel vlak een grote toegevoegde waarde hebben, het initieren van nieuwe contracten en verlengen van bestaande contracten, het neerzetten van een basisstructuur binnen de inkoopafdeling en het opstellen van het inkoopplan met korte en lange termijn doelstellingen om de inkoopafdeling structureel op een hoger niveau te brengen.
Member of MENSA UK
Featured in "Web Design Index by Content" vol. 2
Featured in "Web Design Index" vol. 8
Interview for SmashingMagazine, April 2007
Webmaster award at Market Me, Septmerber 2003
American Design Awards winner
American Awards Gold Winner May 2003
Cool Web Awards winner
Golden Web Awards winner
Universiteit van Tilburg (2000-2006)
International Business
Differentatie: Organization & Management. Extra keuzevakken: Globalization & Sustainability, Supply Chain Management en Systems Thinking and Modelling.
Technische Universiteit Eindhoven (1999-2000)
Werktuigbouwkunde
Newmancollege Breda (1997-1999)
VWO
Newmancollege Breda (1992-1997)
HAVO
Microsoft Office
ERP & MRP
BusinessObjects
ExpressReport
Programmeren
Talen
Overig
Voorzitter VvE Kievitsloop
Penningmeester Stichting Show KC de Baronie
Rijbewijs A + B